AES Converged Communication System- the New Generation of Service Communication (for the Use of Industrial Park and Factories)
2020-10-03
Share:

Overview
Industrial wireless intercom systems require intercoms that can be used to meet the daily production communications of industry, scheduling production which is the main demand of industry. Requirements can be met by scheduling command. It can be convenient to command multiple departments, multiple types of collaborative work, can be more than one person, multiple groups, non-interference at the same time communication, can be convenient recording storage, used to trace the responsibility. In production applications, most demand is not for one-to-one calls, but for collaborative work, reasonably directing people in different departments and positions to work for the same production and safety goals. Stable network signals and clear voice for calls to meet daily communications are general industrial requirements.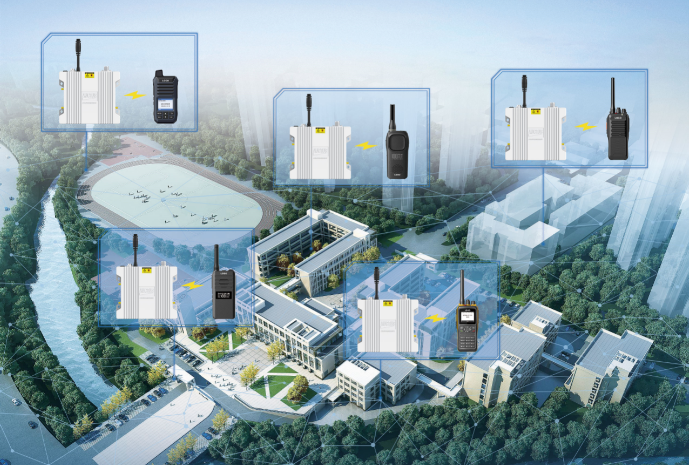 Figure1: Communication application demand of the industrial park
Auctus' AES smart converged communication system is a smart private network communication system that is to develop specially for broadband and narrowband converged communication, featuring wide coverage area with low cost, IP interconnection, platform scheduling and meeting the demands of broadband and narrowband converged communication, digital mode and high-quality calls at the same time. It can be widely used in such industries as emergency, security, hotel, mining, industry, forestry and port. Major functions and characters of the system are as follows:
「Narrowband limitless distance」: interconnection via IP connects multiple converged communication base stations of same or different band(s) at dispersed positions via AES background to form a wireless communication network without territorial limits. Mobile terminals can roam automatically in the network for communication.
「Broadband and narrowband convergence」: a call initiated with a narrowband intercom is transmitted to the cloud background via the converged communication base station, and then retransmitted to the distal target converged communication base station, which transmits the narrowband call to the broadband terminal via its broadband RF part. The process of a broadband terminal calling a narrowband terminal is opposite to the above one. Therefore, the converged communication base station is compatible with both broadband and narrowband, which can realize interconnection between broadband and narrowband seamlessly.
「Narrowband roaming」: terminals can roam freely among AES converged communication base stations. Instead of manual channel switching, smart automatic switching allows workers to move freely and carries out tasks at any time as well as makes calls at all times and places.
「Narrowband authentication」: identifying narrowband terminals, accessing the AES platform and authenticating the accessing rights.
「Multiple network access」: supporting WIFI/MIFI routers, realizing wireless IP interconnection among converged communication base stations by connecting routers with base stations and the Ethernet cable.
「Cloud background」: the cloud platform deployed by top domestic cloud server provider supports high concurrency and high load, and effectively processes simultaneous calls of a massive number of users. Besides the cloud platform, it also supports private servers to put all businesses on one server. The flexible deployment meets changeable demands of clients.
「Visual scheduling」: based on visual scheduling, the smart, highly-efficient management display and control platform provides daily production with dynamic monitoring management and rapid scheduling. To meet many requirements of some departments, more base stations shall be built for each station, which shall be scheduled and managed by the scheduling platform uniformly.
「Decentralization」: decentralization is a great advantage for some requirements that cannot build a center. The pure distributed architecture that is simple and practical makes construction easy and fast, simple and easy to use, and saves expenditure. It can satisfy daily voice communication.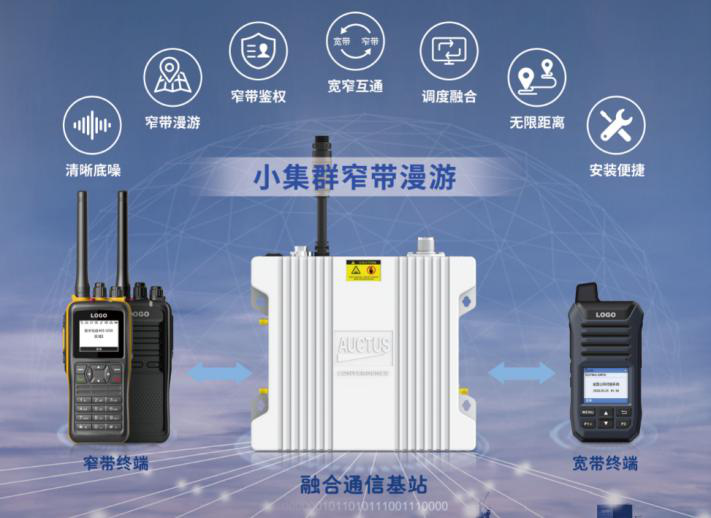 Figure2: Major functions and characters of AES series
Major functions and characters of the scheme
「Advantage」: the AES system, ranging from resource allocation (including hardware equipment and technical means) to functions and purposes, is at the cutting edge of the industry. Adopting cloud platform as the background, coverage base stations can access the system via network whenever possible. Coverage base stations are IP56 compact-sized base stations that can be installed easily.
「Reliability」: the background cloud system using stable Alibaba cloud platform runs stably and reliably. The AES system converged communication base station adopts the idea of compact design, easy to install and operate, and the equipment is compact, stable and easy to maintain, and can be replaced at any time in case of failure to solve problems quickly.
「Technology maturity」: the most mature RF and baseband schemes of current private network communication industry are adopted. Therefore, the system can be put into actual use as soon as it is finished and the designed using effect can be achieved.
「Extensible」: The reasonable overall system architecture and moderate design capacity has outstanding extensibility, which increases resources and expands capacity when original investment is protected, including communication coverage and longer distance. Adopting the converged communication base station coverage technology, the scheme completes coverage of all floors of a commercial plaza building; it establishes one or more channels according to actual needs to realize voice seamless coverage and packet independent call, so as to fully meet working demands of high-rise buildings, hotels and business practitioners featuring "clear voice without blind area or interference".
「Highly integration」: the AES converged communication base station uses the Auctus independently-developed A6 digital chip that is highly integrated and of good price performance; the handheld intercom terminal using the A6 digital chip is digital analog compatibility with high integration, stability, reliability and good price performance.
Case studies
Case 1:
Shenzhen Auctus Chip Factory – located at Wanyelong Industrial Park, Shiyan Tangtou Zone, the factory is in a two-story building with an area of 2,000 sqm. on each floor. Workshop on the first floor is partitioned by many steel pillars and walls while in the storage there are a large number of metal frames.
Formerly communication between departments is mainly face-to-face because group leaders, technicians and engineers are always walking along between various production lines without fixed positions. When the emergency communication and coordination is needed, it is necessary that stakeholders could be found immediately to execute efficiency. Even if the plant is equipped with indoor antennas for public network signals, there is still an inevitable blind area. Making phone calls among employees generates expensive phone bills of large amount due to frequent communication. Besides the plant has to contact closely with R&D Center at Nanshan Science and Technology Park with the needs of work. However, distance between the two is over 20 kilometers, the traditional narrowband intercoms and repeaters could not meet the long-distance communication requirement.
A system that fulfills not only regional communication coverage, but distant communication requirement. Auctus AES system makes full use of the penetrability of narrowband intercom and combines it with the long distance of broadband intercom perfectly to realize local signal coverage and seamless communication between the two places. Roaming function of the AES system enables users to make calls anywhere without any manual operation. The system enhances timeliness of communication greatly, strengthens cooperation between the technology park and the factory, and optimizes production efficiency significantly.
Figure 3: Application case of Auctus Chip Factory
Case 2:
Quanzhou Software Park- the Software Park sitting in Fengze District, Quanzhou City, covers a land of more than 1,000 mu. It has 13 buildings and an underground parking that is two storied with many load-bearing columns and walls.
Due to the large area, property management personnel could not contact with others when in the plant room; calling cleaners at staircase via an intercom from the control room of the Park's complex building are usually unanswered; when a reserved parking at the underground parking is occupied, security staffs have to be there for communication and coordination; and circuit trip occurres at the office zone of Room 608 in a certain building called for maintenance. Traditional intercoms are not able to schedule timely upon any of those scenarios. Traditional IP interconnection system has high cost and complex maintenance and phone bills are expensive.
Auctus AES system has the scheduling function of traditional IP interconnection system, which means that when the dispatcher app is installed on a computer, one will be able to schedule all relevant workers to reach designated place to do their jobs timely by voice; electronic fence can be set for automatic reminder when a worker leaves his/her post; the dispatcher can carry out remote monitoring and recording of any call so as to playback movement traces of the users.

Figure 4: Application case of Quanzhou Software Park